Treat yourself to an artistic adventure and explore the colorful world of mixed media techniques. Using both traditional and nontraditional tools and materials, we will play with line and shape, texture, and color. We will seek out soft and bright light and search for shade and contrast. Creating personal color palettes, we will let our favorite hues ignite out imagination. Mixed media art is a recipe for fun. Start collecting your favorite art supplies and let your imagination light the way. 
Check out the free preview of the first lesson below.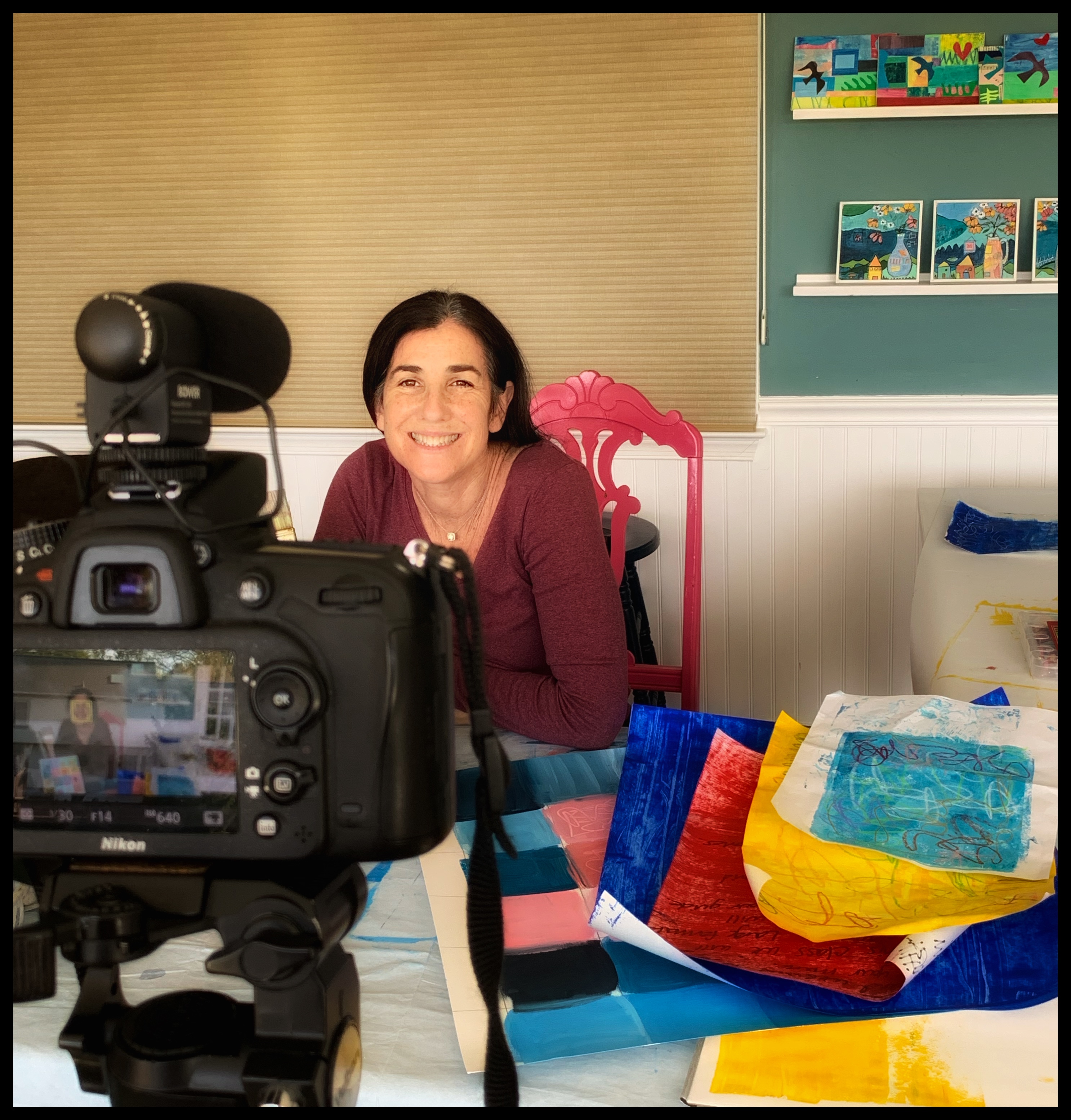 Julia Tova Malakoff was fortunate to be able to explore the arts before the digital age. Growing up in Iowa, where there were very long winters, Julia used the indoor season to create. She wrote stories and poems, painted pictures, photographed her family and their life in a college town. Her hands were always moving and her hunger for the creative arts continued to grow. Julia graduated with degrees in English/Writing and Advertising from Virginia Commonwealth University. Julia started her own artist agency called, Envoy Creative Consultants. She represented commercial artists and photographers, landing them local and national level accounts. Julia has returned to her creative roots and is writing and painting once more. Her original mixed media fine art pieces is available for purchase at the Reston Art Gallery & Studios at the Lake Anne Village Center in Reston, Virginia. Julia's original art in the form of wall art, greeting cards, prints, apparel and other gifts can be purchased at https://juliamalakoffart.com/
Artistic Philosophy: Mixed media art has allowed me to grow as an artist by giving me permission to play with styles using a variety of tools, colors, and mediums. By experimenting, I have come to realize that there are not mistakes in this practice. There are only answers. And with this philosophy in mind, I created my class called, Make Your Mark, which encourages artists to explore the intriguing world of mixed media. My work is textured, combining hand painted papers with acrylics, inks, drawing tools, mediums and mark making tools. I enjoy the process of creating visual stories through the textures and layers.
Website: www.juliamalakoff.com
Instagram: @juliamalakoffart
FB: @juliamalakoffart
Youtube: Julia Malakoff Art